Installation service presided over by Bishop Mark, Chester Diocese, for Revd John Coyne to the benefice of Burton and Shotwick.
His wife Sue was also installed as a reader for both parishes. The end of 13 months interregnum. We thank Burton PCC and our Reader Basil Keys for major parts in steering St Michael's through.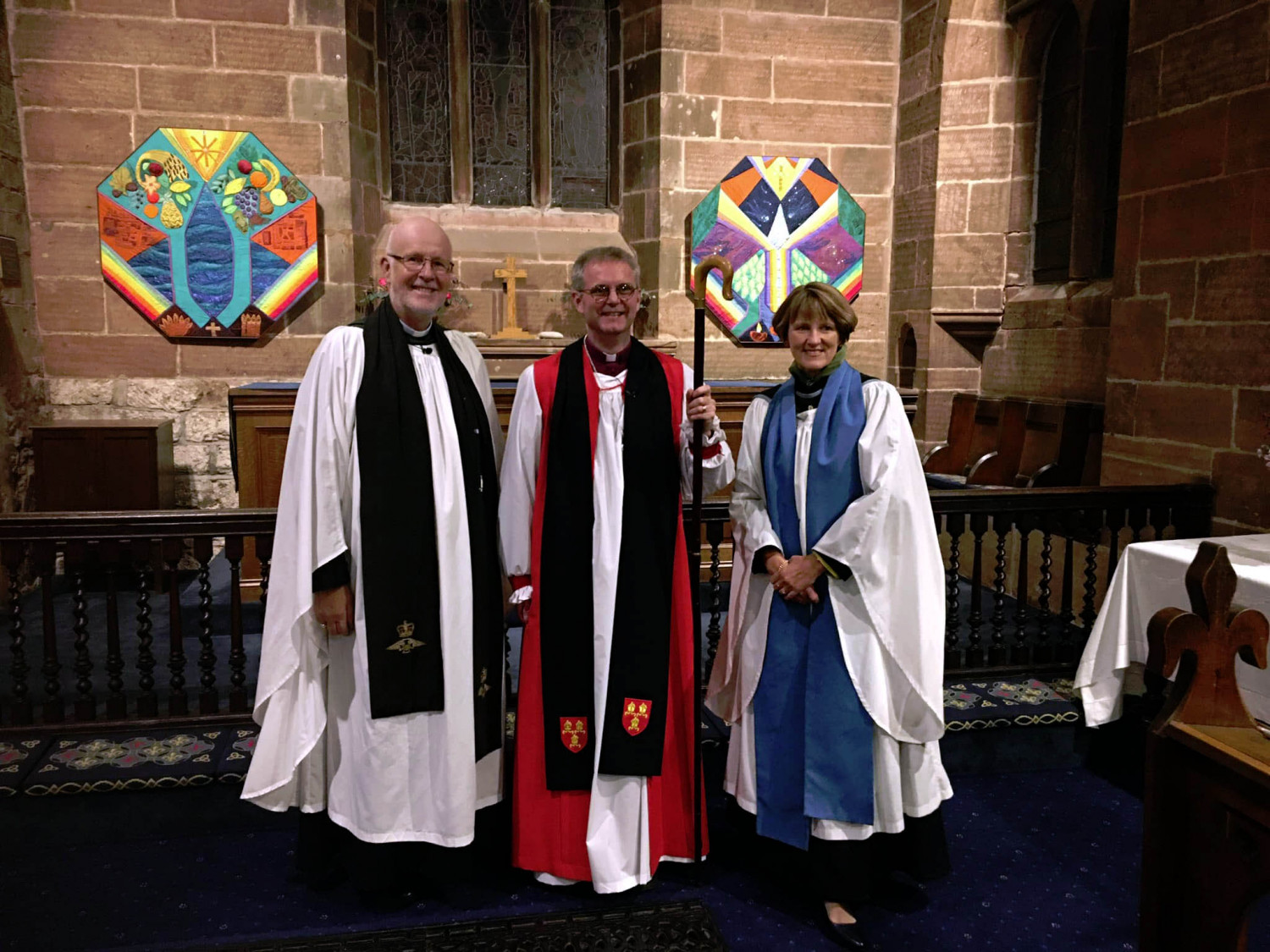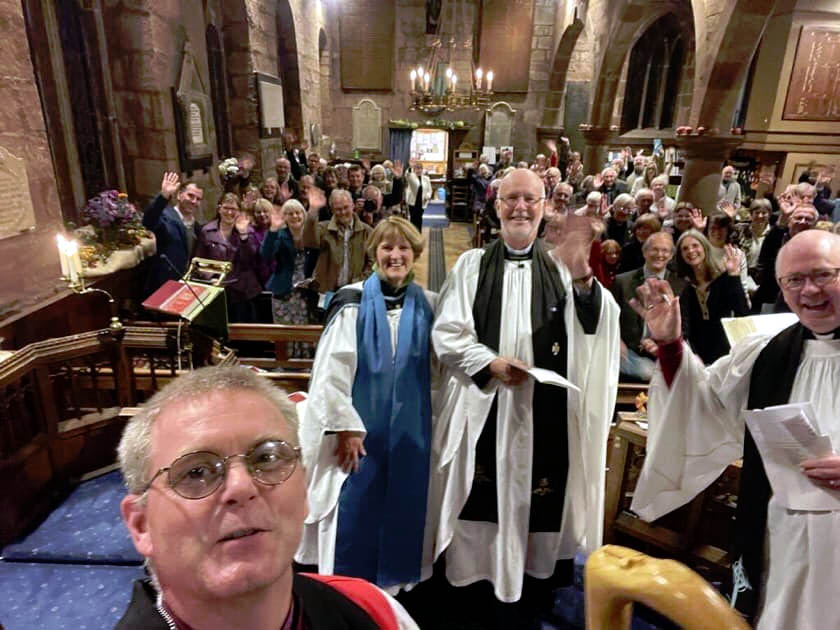 Harvest celebrations at Shotwick
Bishop Julie used part of the Sermon on the Mount on providing for want to explain barriers to understanding theological poetry.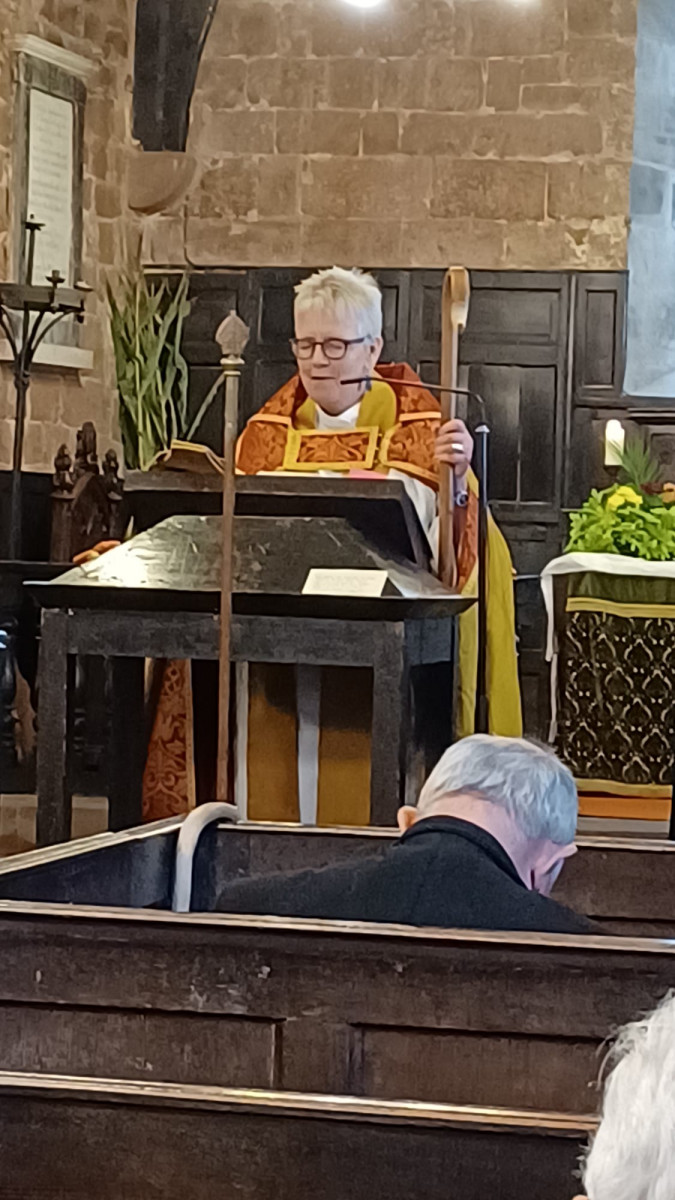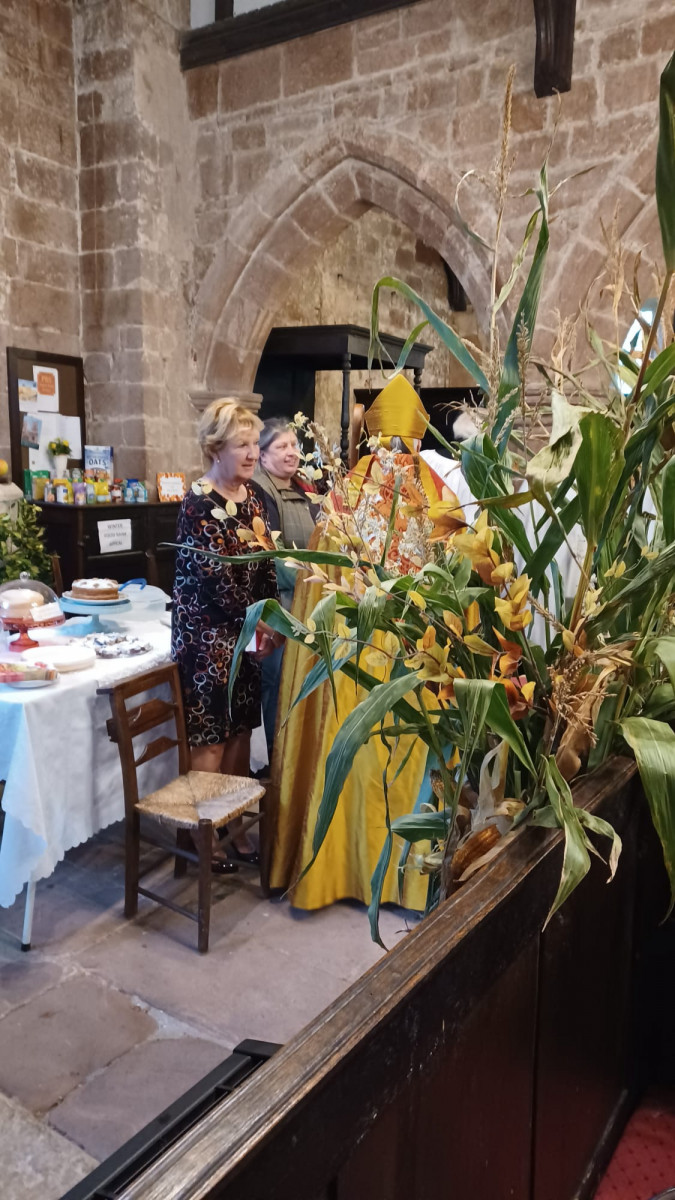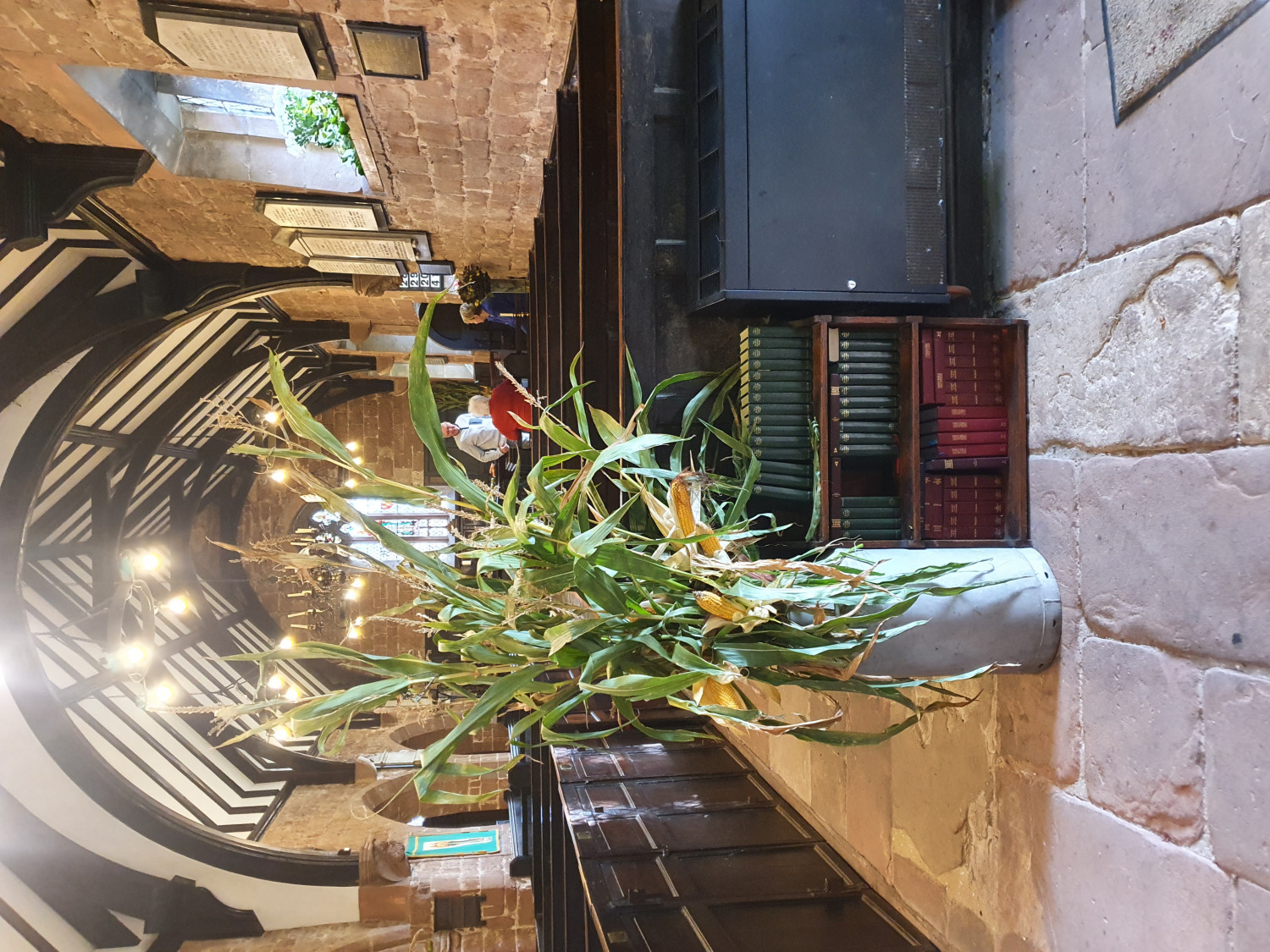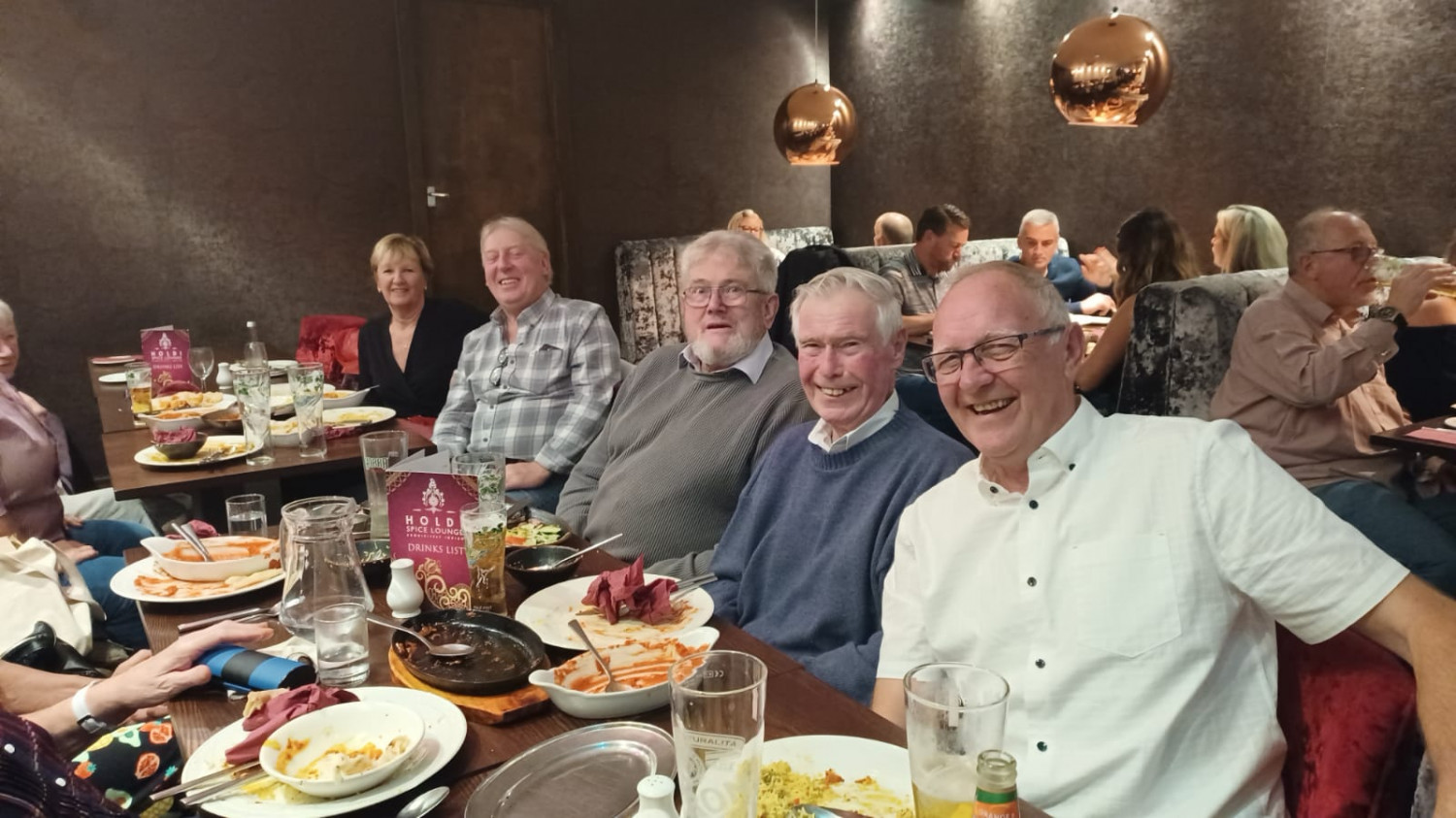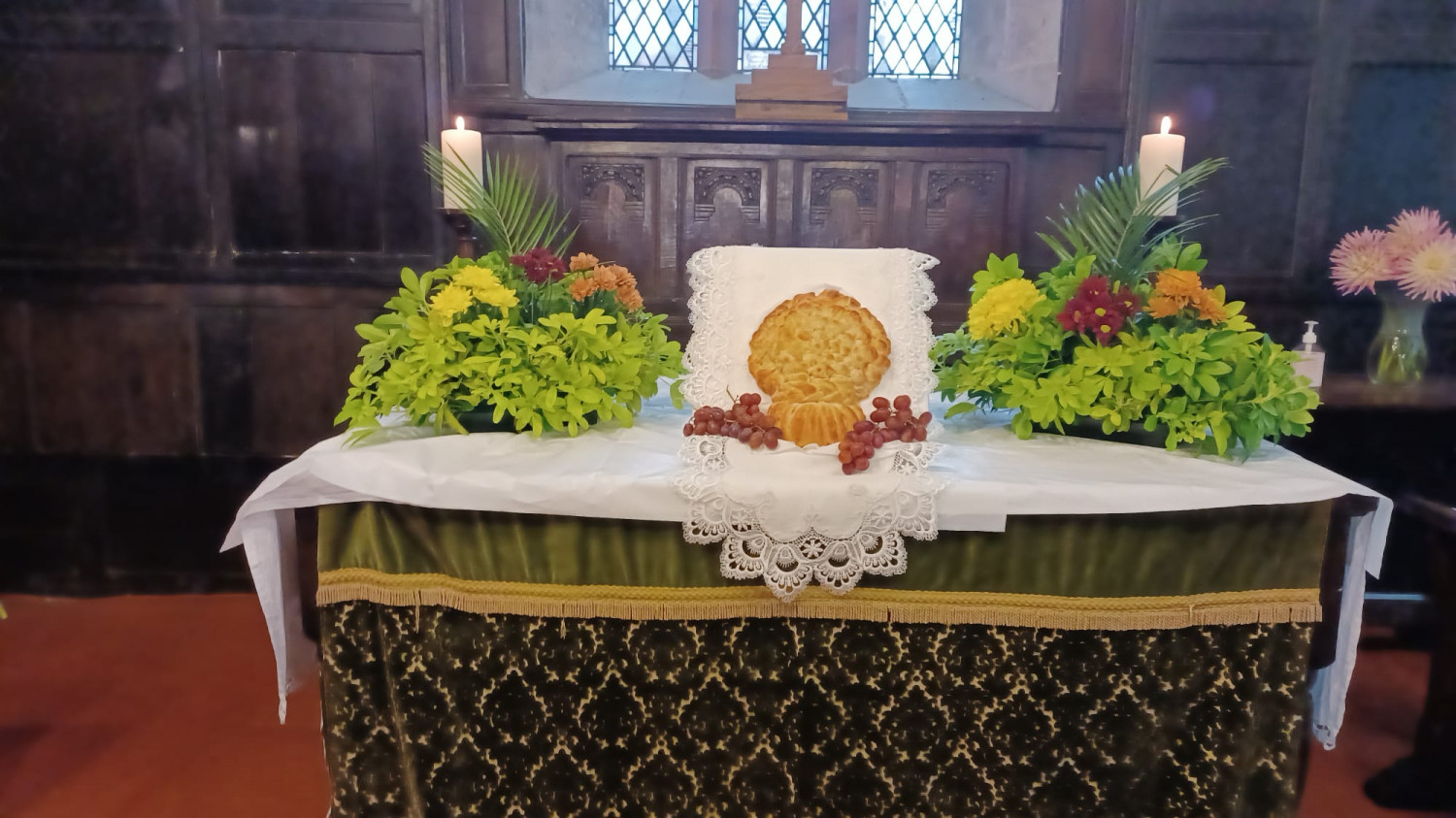 Church Gates freshly painted August 2022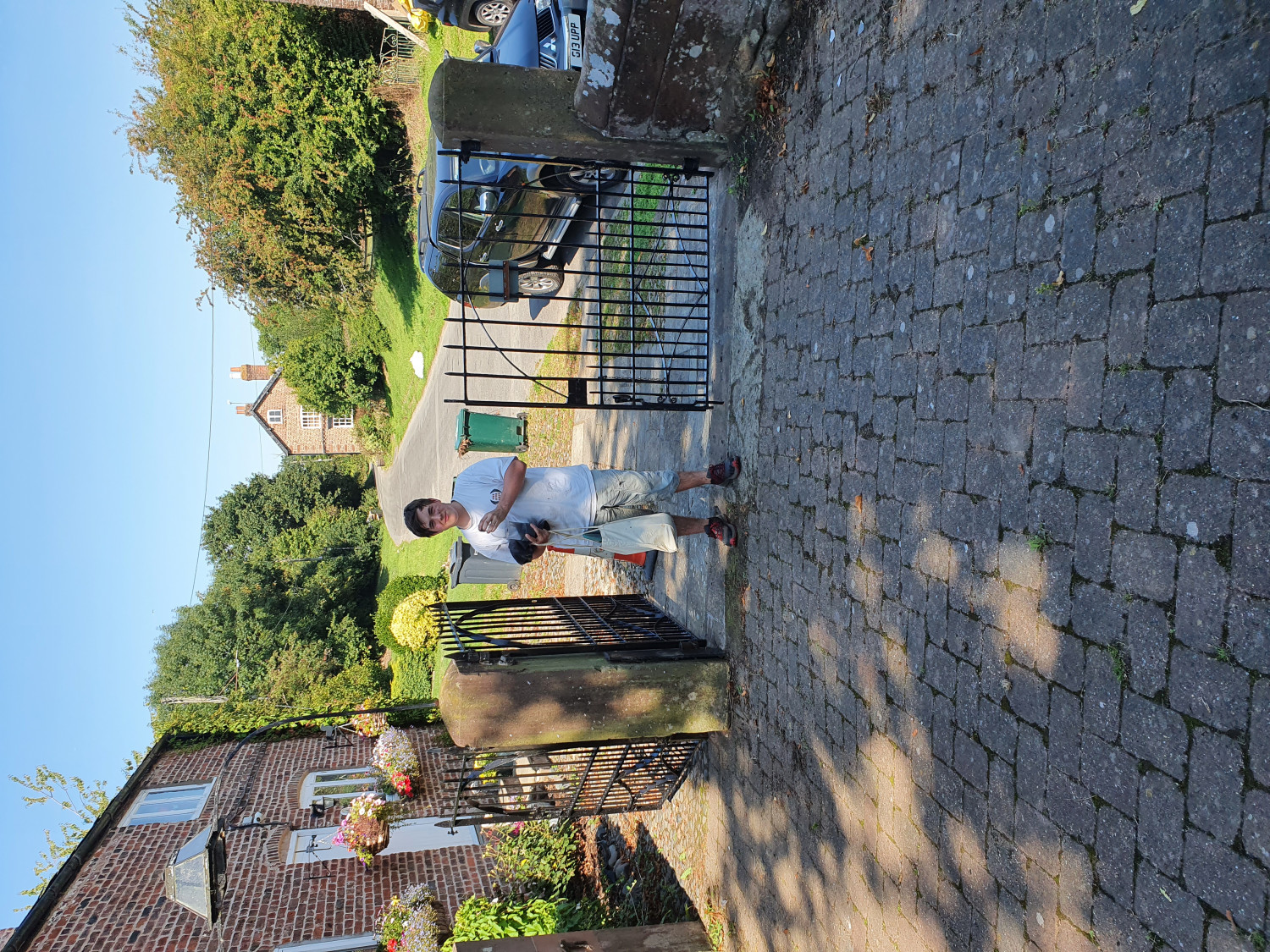 Chester Cathedral Pilgrim Porch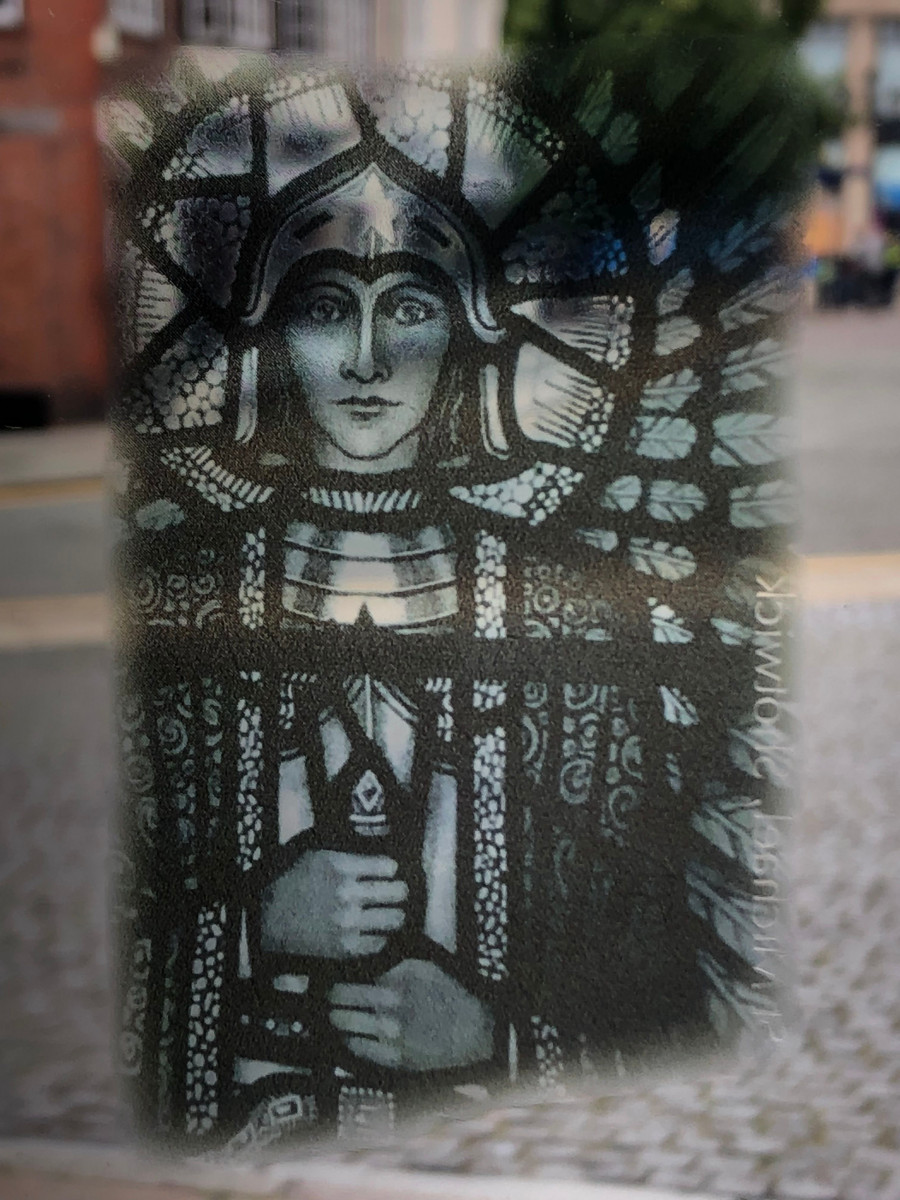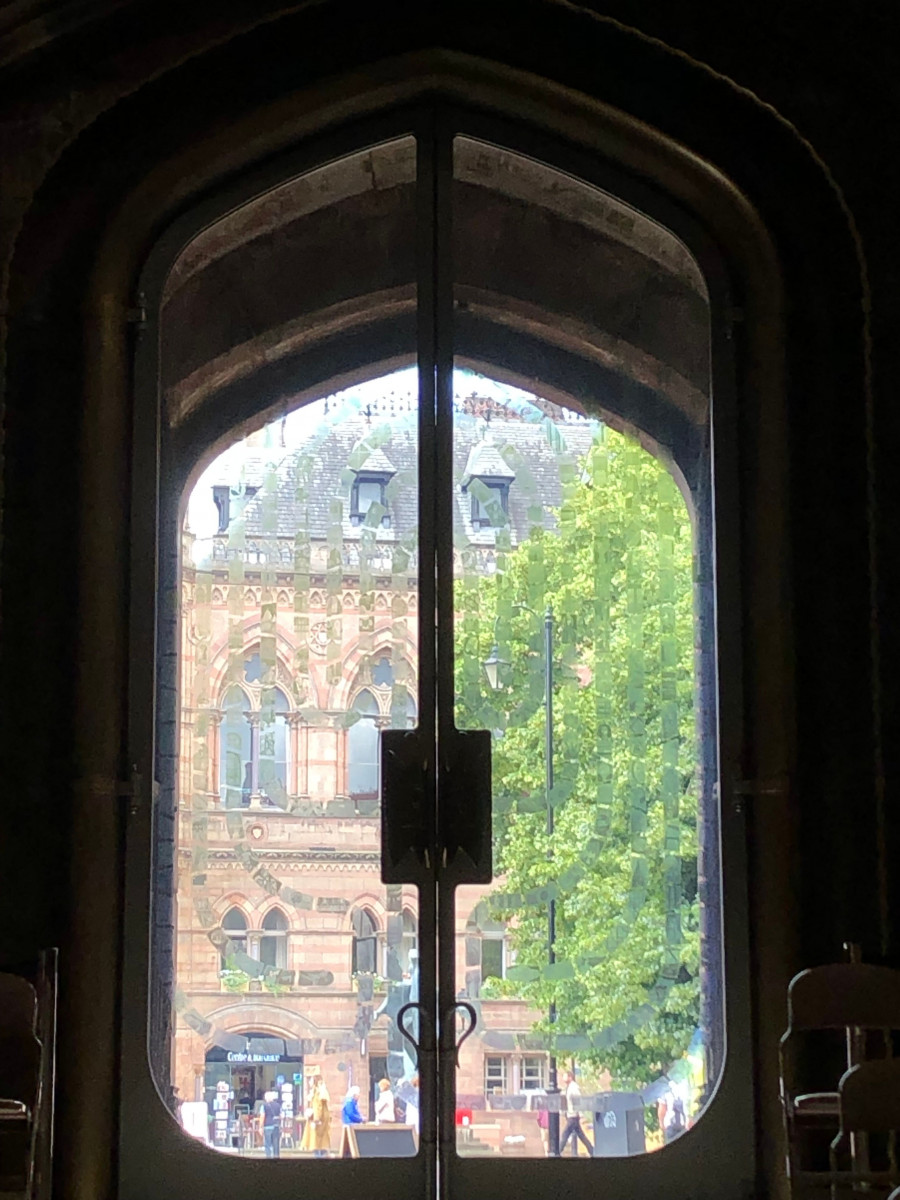 A plum eye level position of St Michael for our engraving on the Pilgrim Porch in Chester Cathedral.
The result of all Vanessa's hard work.
Harp Recital in St Michael's Church 22 June 2022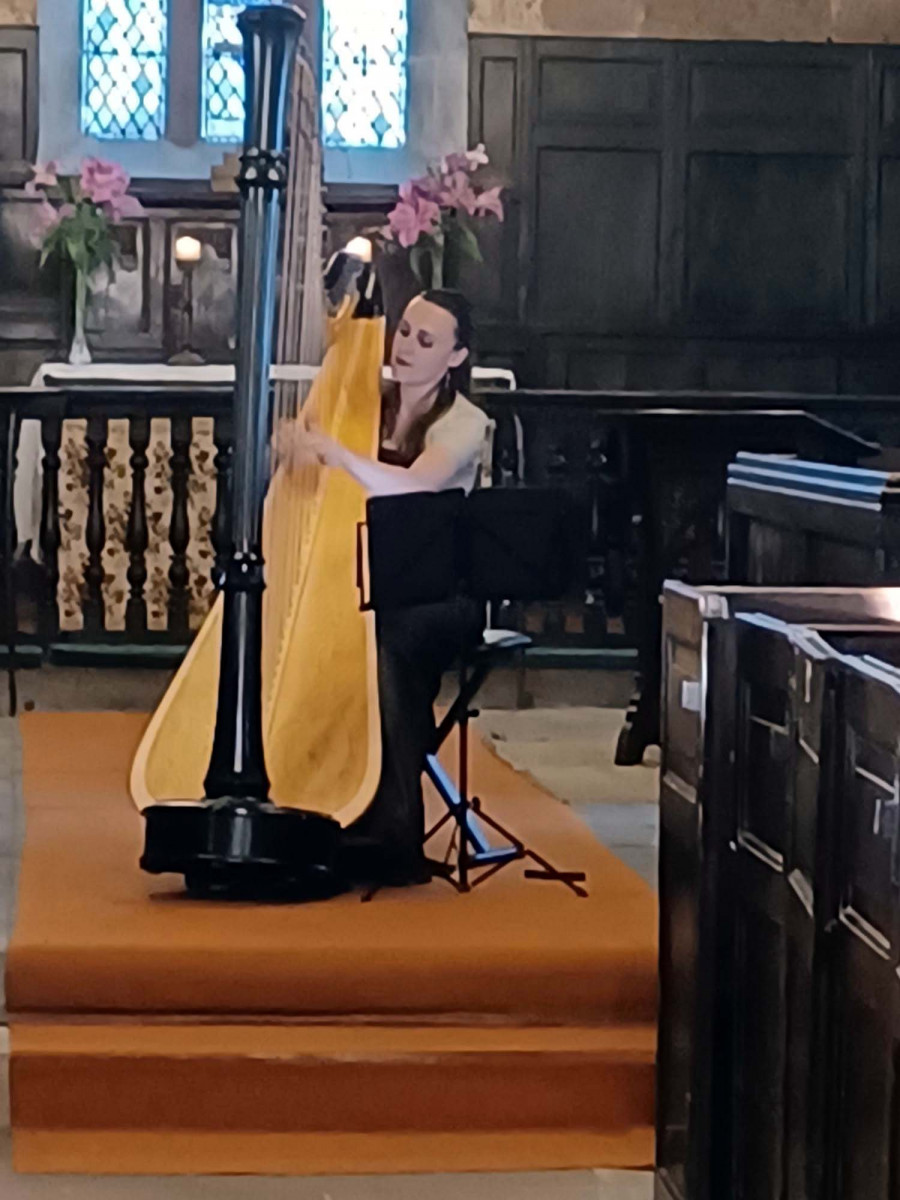 Thak you for the wonderful support we had for our Harp Concert by Bethan Griffiths. She played everything from Bach to The Beatles. We made £1063.
Celebrating Platinum Jubilee Weekend